Orangetheory fitness studios around the country have partnered with the Usher Syndrome Society to host a day of donation classes on June 3rd, 2023 to help raise awareness and funds for Usher syndrome.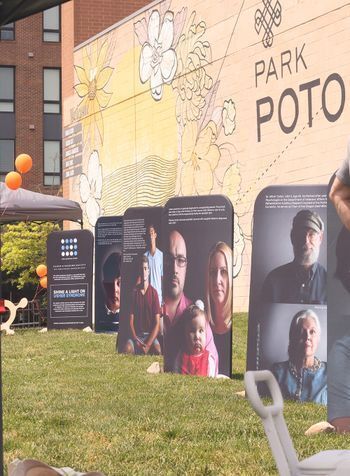 WHY? 
1. Awareness
Usher syndrome is the leading genetic cause of combined deafness and blindness, yet most people have never heard of it. Let's change that together.
2. Mental Health & Accessibility Awareness 
Rebecca Alexander, an award-winning author, psychotherapist, disability rights advocate, group fitness instructor, and extreme athlete will use her personal experiences and professional commitment to educate OTF coaches on how to improve accessibility in fitness and empower people of all different abilities to push past limiting beliefs and set higher goals.
3. Funding for Research
All of the money raised from this event will go directly towards funding critical research for treatments and a cure for Usher syndrome.

"Inner strength is rooted in our ability to develop tolerance with discomfort. When we shift our mindset from trying to overcome obstacles and adversity to learning to live with it, we can become more compassionate, determined, and energized to live a deeply meaningful, self-confident, and authentic life."
Rebecca Alexander

MORE DETAILS & HOW TO GET INVOLVED
ARE YOU AN ORANGETHEORY STUDIO MANAGER?
If you are an Orangetheory studio manager and are interested in having your studio participate, please click "Register Studio" Below. *Please note: Due to popular demand, we have extended our studio sign-up to May 17th.
ARE YOU A MEMBER OF ORANGETHEORY?
As an Orangetheory member, you have a few options:
1. If you wish to find out if your local Orangetheory studio is participating, please reach out to your local studio manager. 
2. If you know your local Orangetheory is participating and would like to sign up for the class, please sign up through Orangetheory's app/website, as you usually would sign up for a class. Following the class you will have the option to make a donation to the USH Society. 
3. If you would like to attend the Live class happening on June 3rd (12:30PM) at at the Park Potomac Lawn in Potomac, MD, please click the button below to sign up.

Can't attend OTF X USH Charity Day?