Join us for HIIT class hosted by OrangeTheory Fitness & the Usher Syndrome Society!
The Usher Syndrome Society in collaboration with OrangeTheory Fitness is hosting an outdoor High Intensity Interval Training (HIIT) class as part of USH Society's Sight, Sound, & Strength Campaign to raise awareness and funds to find treatments and a cure for Usher syndrome.
Usher syndrome is the most common genetic cause of combined deafness and blindness.
Work out with the two Rebeccas! 
The class will be co-taught by Rebecca Alexander and Rebecca Burow.
Rebecca Alexander is an award-winning author, psychotherapist, disability rights advocate, group fitness instructor, and extreme athlete. who is almost completely blind and deaf. Rebecca was born with a rare genetic disorder called Usher syndrome and has been simultaneously losing both her sight and hearing since she was a child. Currently, she has about 10 degrees of her vision and is completely deaf, aided with 2 cochlear implants.
Rebecca Burow is the head coach at OrangeTheory Park Potomac. she started working in the fitness industry nearly 20 years ago. Her first few jobs were in big box gyms as a Group X instructor and coordinator and in 2016 she started as an OTF regional coach and then became the Head Coach at OTF Park Potomac. For the last 2 years, Rebecca has been the Senior Head Coach/Regional Fitness Educator.
Rebecca + Rebecca will help us find our inner strength to handle any challenge we face!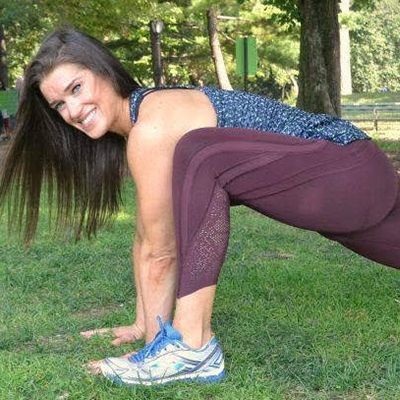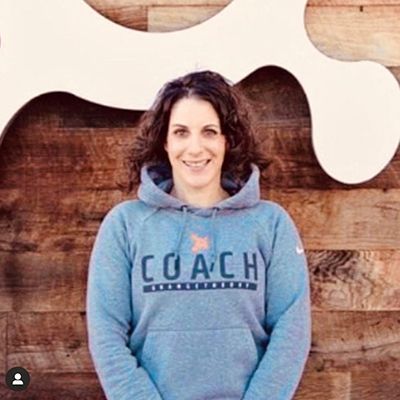 This class welcomes people of all abilities and fitness levels who are willing to challenge themselves in a high-intensity, cardio-based, workout to the music played by a live DJ.
Prior to the start of the class, Rebecca Alexander will share her story. At the end of the class, there will be snacks and an opportunity to buy Rebecca's book and additional TACTILE products.
Event Details
Saturday, May 21st, 2022 
12:30pm-2:30pm (Class will Begin at 1pm)
HIIT Class with Live DJ, local food, and more!
Park Potomac Lawn
12435 Park Potomac Ave.
Potomac, Maryland 20854 Map
This Event is sponsored by Leasure Team with Washington Fine Properties
---
What To Bring? Just yourself! 
A workout mat, a personal workout towel, and bottled water will be provided.
Cost: $35
Includes class, music, food, workout towel, and bottled water.
This form stopped accepting submissions on May 21, 2022 12:30 pm EDT.
Can't make it to the class? 
Click below to donate to the USH Society to support groundbreaking hearing and vision research.