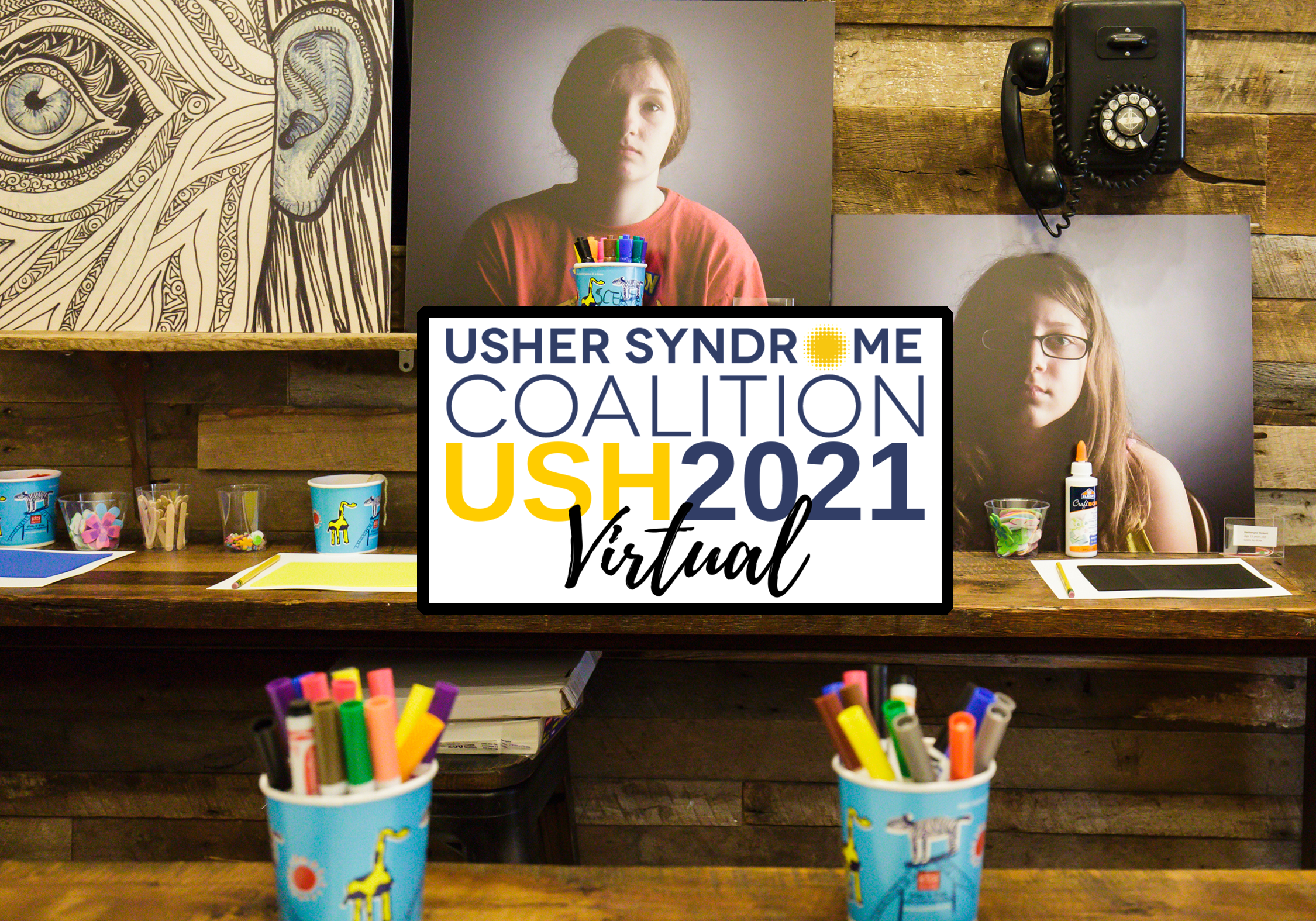 USH2021 Connections Conference T-Shirt Contest
The Usher Syndrome Society is holding a T-shirt contest to create the official USH2021 Connections Conference t-shirt!
Entries will be accepted from April 6th-May 15th, 2021. The winner will be announced after this deadline.
The winner will have their design printed on a t-shirt, which will be available for purchase starting June 1st, 2021! All proceeds from the sale of the shirt will benefit both the Usher Syndrome Coalition and the Usher Syndrome Society. 
Design Requirements:
The design must be on a white ground no larger than 8.5" x 11"

Use markers on paper or create digitally 

Please use 4 colors or less to create your design

Scan or take a clear photograph of your design and upload/drag & drop as jpg, png, tiff, or Ai file 
What to do next: Read the Authorization & Release form, check the consent box, fill in your information, upload your design and submit!