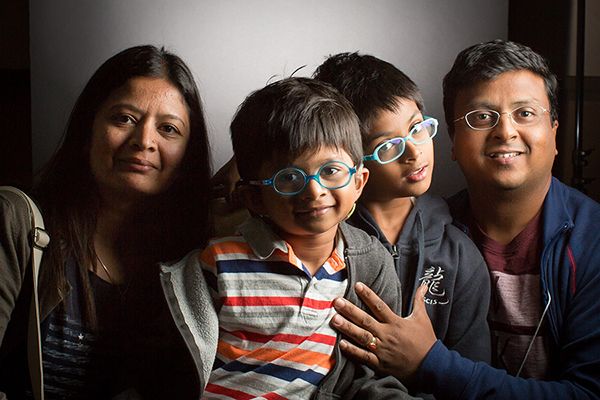 Kidz b Kidz was honored to be invited to attend the Usher Syndrome Family Conference, where 200 people gathered from all over the world, to come together as a community and share stories, listen to the latest research, and be together.
We held a KbK Art Party with 34 children, from ages 4-16. Half were living with USH, the other half were siblings. Lots of great art was created, and gave the kids an opportunity to express their feeling about having USH. Siblings were also able to draw pictures that reflected how they felt about having a brother or sister with USH. We had the best help from 3 young adults, who assisted in running the Art Party (and did a wonderful job!) Thank you, Bella, Claire and Jessica.
Evan McGlinn, a photojournalist, came to take portraits of people living with Usher Syndrome to begin a national KbK campaign, "Shine a Light on Usher Syndrome". Evan was able to take 43 portraits of people young and old; the photographs are powerful and moving. These portraits, along with artwork and personal stories, will become the faces and voices of those living with USH.
We were touched deeply by everyone we met, ranging from the kids and their parents to the many adults that Evan was able to photograph. The dignity, openness, courage and humor of those we heard speak and shared time with personally, has made us even more determined to make this campaign of "Shine a Light on Usher Syndrome" a success.