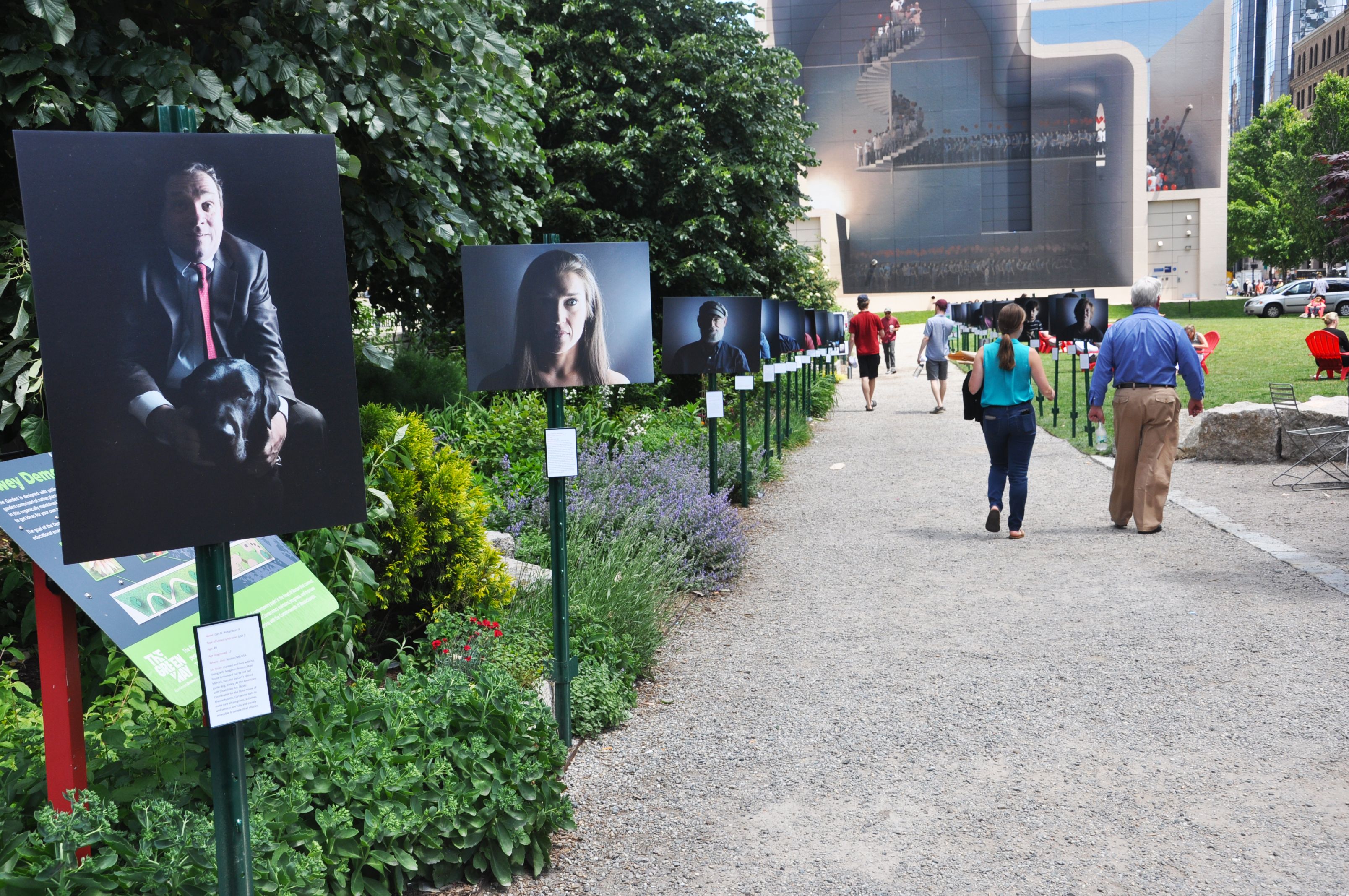 On June 21, 2017 an outdoor awareness exhibit was held on the longest day of the year, the summer Solstice, to raise awareness for Usher syndrome (USH), the leading genetic cause of combined deafness and blindness.
The pathway at Dewey Square on The Rose Kennedy Greenway Boston was lined with Portraits of people of all ages living with Usher syndrome along with their personal stories, taken by NY Times photojournalist, Evan McGlinn, to give a face and voice to this rare disease. Usher syndrome affects more than 400,000 people worldwide, and has impacted many here in Massachusetts.
Symbolically the day with the most light before the darkness sets in, the Usher Syndrome Society continued their campaign to "Shine A Light On Usher Syndrome" with impactful portraits, stories and information on USH as well as a simulation experience, an expressive drawing table and live music.