Meet Shawn Hewson
If you are to persevere in your struggles and overcome obstacles, it is essential to step out of your comfort zone.  This allows you to grow in strength, confidence, and courage over time.  Be honest with who you are and what you need, because at some point in time, "getting by" isn't good enough anymore.
                                                                                                                                                                      Shawn Hewson 2018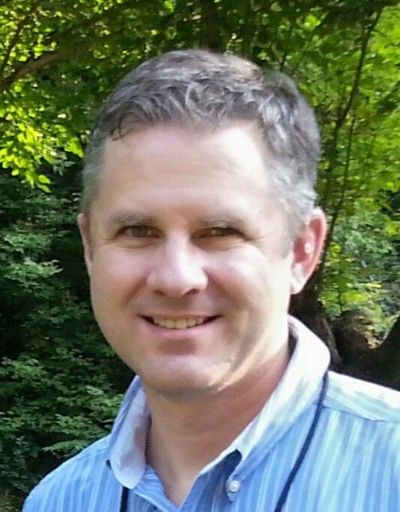 WHEN "GETTING BY" ISN'T GOOD ENOUGH ANYMORE
"I faced many challenges and anxiety while growing up in a small town and attending a mainstream school.  I was more comfortable just "getting by" (pretending) rather than being honest with what I was seeing and hearing.  I just wanted to be a normal kid doing normal things.  Academically, I scored above average despite not hearing everything being said in the classroom on a daily basis.  Most of the time, I sat near the front of the class so I could hear the teacher better and see the chalkboard writing.  I have a high dependency on lip-reading and often times the teacher would be talking while facing the chalkboard while writing.  It was very difficult to follow classroom and group discussions, and therefore I was unable to participate as much as I would have liked to.  I laughed when everybody else laughed just for the sake of blending in while I had no clue what was being said.  I didn't speak up, but rather, I "got by" because I didn't want to draw attention to myself in that way." Read Shawn's story...
---
Minnesota Wild Hockey Introduces Blind Hockey Program
Local news coverage of the inaugural event for the Minnesota Wild Blind Hockey Program.  Shawn is shown skating alongside jersey #2 while his wife, Sharon, is being interviewed.
The Minnesota Wild professional hockey team got involved in sponsoring a blind hockey program right here in the Twin Cities area.  When I first became aware of this program, I knew right away that this was something I wanted to do because it is a fantastic opportunity to play a team sport in an adapted environment without any pretending on my part. In blind hockey, the puck is approximately twice the size of a standard puck and it makes noise upon impact.  That design is what helps the players locate the puck, but it will be more of a challenge for me because I do not hear the puck noise as well as others do.  The goal of the blind hockey program is to provide a venue where those of us who are legally blind, at any age, can enjoy our passion for the game of hockey as players, and have fun with it.  Quite honestly, I feel like a kid all over again, given a second chance.