Latest Research USH Society Supports
The Usher Syndrome Society is committed to supporting all types of Usher syndrome research. Our goal is to locate labs with promising work that have specific needs for funding that will accelerate Usher syndrome research towards treatments and a cure.
Massachusetts Eye and Ear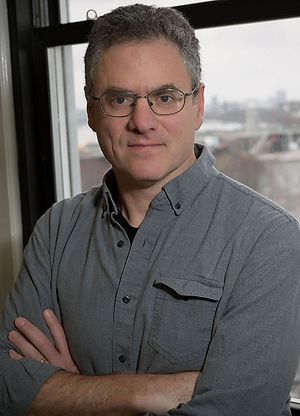 Dr. Eric Pierce is a full-time clinician-scientist at Mass Eye and Ear and is Director of the Ocular Genomics Institute at Mass. Eye and Ear, and the William F. Chatlos Professor of Ophthalmology at Harvard Medical School. As a group, retinal degenerations are a common cause of blindness. The overall goal of Dr. Pierce's clinical and research program has been to improve the understanding of the molecular bases of inherited retinal disease inclusive of degenerations and related cilia disorders so that rational therapies can be developed for these diseases inclusive of all forms of Usher syndrome.
Through a grant from the Usher Syndrome Society, an Usher Syndrome Research Technician was added to Dr. Pierce's team to solely focus on all forms of Usher syndrome in the Ocular Genomics Institute at Mass. Eye and Ear. This seasoned researcher, Rossano Butcher, will help to accelerate the pace of discovery in Usher syndrome, bringing us closer to developing new gene and genetic therapies in this critical disease area.
Holt Geleoc Lab Boston Children's Hospital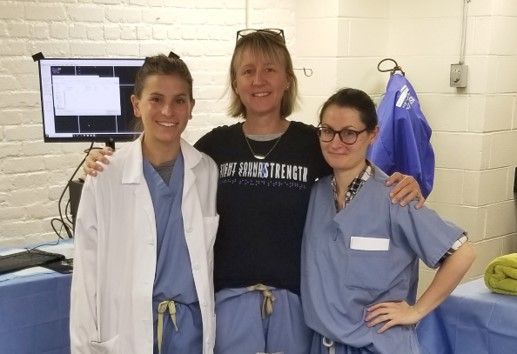 The Usher Syndrome Society has supported research at the Holt Geleoc Lab at Boston Children's Hospital for many years. Noteworthy grants have funded an ABR machine for mice models, and with the most recent grants, Dr. Geleoc and her team are developing new animal models for Usher Syndrome type 2A to better study the pathophysiology of this syndrome and to develop and assess new therapies.
As of November 2019, the lab has generated several pig models with Usher syndrome type 2A. This large animal model of USH2A is the first of its kind and will be a valuable resource helping to accelerate translation of gene therapy from the lab to the clinic. 
Weill Cornell Medicine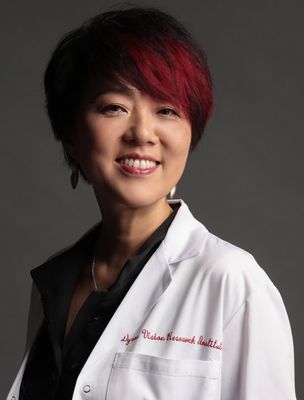 Dr. Ching-Hwa Sung, Betty Neuwirth Lee and Chilly Professor in Stem Cell Research at Weill Cornell Medicine employs the state-of-the-art genetic manipulations to generate mice expressing the Usher disease mutant proteins. Her overarching goals are to develop interventions to halt the progression of the retinal degeneration through a fundamental understanding of the pathological basis of these diseases.
University of Iowa Institute of Vision Research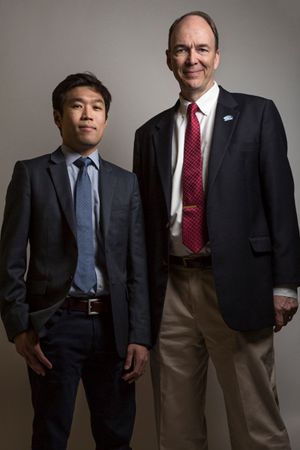 Using generous support from the Usher Syndrome Society and other philanthropists, investigators of the Kimberling Usher Research Laboratory at the University of Iowa Institute for Vision Research (IVR) have:
• Devised a culture system for human donor retina to allow novel viral vectors to be developed for gene therapy of large Usher genes.
• Doubled the size of our gene therapy manufacturing facilities to allow multiple new treatments per year to be manufactured in a nonprofit setting.
• Developed a modular robot-assisted stem cell reprogramming and differentiation facility to speed our development of patient-derived polymer supported photoreceptor grafts.
• Continued Project Usher, a philanthropically supported program that allows individuals with Usher syndrome who cannot afford commercial genetic testing to obtain a state of the art genetic test.
• Embarked upon a natural history study of all forms of Usher syndrome. We already have data in hand from more than 250 patients with disease-causing genotypes in one of these genes
Research is happening all over the world for Usher syndrome. Although funding for a rare disease is difficult, we will continue to support as many scientists as we can until we find a cure. Please click here to see the growing list of research happening around the world.
Collaborations with Other USH Organizations
Foundation Fighting Blindness
We are always looking for additional opportunities to collaborate with research teams and fund novel research projects.  If you would like your work or the work of a known research team considered for funding by the Usher Syndrome Society, please contact us here.