Meet Ava Bullis
Ava is an 11-year-old girl with Usher syndrome Type 1B. Ava was born profoundly deaf at birth and is slowly going blind. Although Ava receives benefit from the use of her cochlear implants and a cane during the day, she is completely blind by night and communicates using tactile ASL alphabet and touch signals.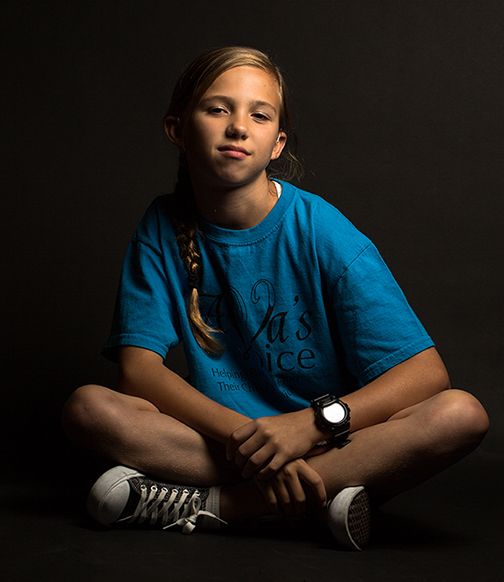 Ava spends her free time sharing her story publicly through her mom's nonprofit, Ava's Voice, to advocate for all children with hearing and/or vision loss especially those who may not have the ability to communicate on their own. She also enjoys meeting new parents to provide comfort and hope as their babies are newly diagnosed.
Help Ava find a cure !