Research USH Society Supports
The Usher Syndrome Society is committed to supporting all types of Usher syndrome research. Our goal is to locate labs with promising work that have specific needs for funding that will accelerate Usher syndrome research towards treatments and a cure.
Massachusetts Eye and Ear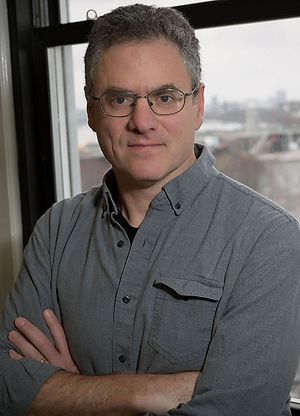 Dr. Eric Pierce is a full-time clinician-scientist and Director of the Ocular Genomics Institute at Mass Eye and Ear, and the William F. Chatlos Professor of Ophthalmology at Harvard Medical School. As a group, inherited retinal degenerations (IRDs) are a common cause of blindness. The goals of Dr. Pierce's clinical and lab-based research programs are to improve the understanding of the genetic causes of IRDs and to help develop genetically informed therapies for these diseases inclusive of all forms of Usher syndrome.
Dr. Qin Liu is an investigator in the Ocular Genomics Institute whose research is focused on developing genome editing technologies for the treatment of retinal degeneration due to mutations in a number of genes, including USH2A.  Through a grant from the Usher Syndrome Society, an Usher Syndrome Research Technician was added to Dr. Liu's team to accelerate her work on USH2A and other genetic forms of Usher syndrome in the Ocular Genomics Institute. This seasoned researcher, Rossano Butcher, is helping to bring us closer to developing new gene and genetic therapies in this critical disease area. Throughout the COVID-19 pandemic, Rossano has kept the lab running and the Usher syndrome projects are moving forward with testing several approaches to treating retinal degeneration associated with mutations in large genes such as USH2A.  Results from these studies continue to be promising, and Dr. Liu's team recently submitted a manuscript about their work on USH2A for publication.  The research described in this manuscript, which was performed in collaboration with the company Editas Medicines, supports Editas' plans to move forward with clinical development of a genome editing strategy for USH2A associated disease.
Holt Geleoc Lab Boston Children's Hospital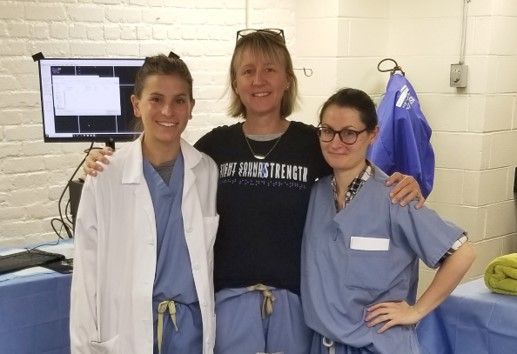 The Usher Syndrome Society has supported research in the Holt/Geleoc lab at Boston Children's Hospital, for many years now. Noteworthy grants from the Society have funded an ABR machine and support for the Holt/Geleoc team to develop and characterize a large animal model for USH2A.  Over the past year the lab obtained important preclinical data on this translational model and generated cell lines that will be used to further characterize the pathophysiology of USH2A.  Importantly, the USH2A model generated excitement in the field and attracted the attention of industry partners.  As a direct result of the seed funding provided by the Usher Syndrome Society, the Holt/Geleoc lab has begun a new collaboration with an industry partner to develop novel therapeutics for Usher Syndrome.  This collaboration with a major Biotech company is an important next step in the path to developing treatments for Usher patients.  In addition, the Holt/Geleoc lab is actively developing therapeutics to target three other Usher Syndrome genes using a range of cutting-edge techniques.​ 
Weill Cornell Medicine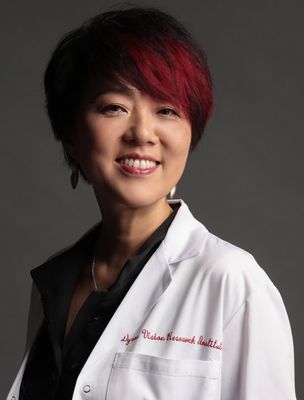 Dr. Ching-Hwa Sung, Betty Neuwirth Lee and Chilly Professor in Stem Cell Research at Weill Cornell Medicine, employs state-of-the-art genetic manipulations to generate mice expressing the Usher disease mutant proteins. Her overarching goals are to develop interventions to halt the progression of retinal degeneration through a fundamental understanding of the pathological basis of these diseases.
With the help of the Usher Syndrome Society research grant, Dr, Ching-Hwa Sung, and her team are actively pursuing the mechanistic actions by which the diseased Müller cells affect visual functions and retinal health in the novel USH3A mouse models. The lab plans to investigate whether Müller cells also produce other Usher Syndrome proteins. They will ask whether, and if so, how, these proteins act in concert using innovative cell cultures and mouse models. Her team would like to revisit the feasibility of making additional Usher Syndrome mouse models that exhibit retinal dystrophies by manipulating the expression of Usher disease-causing genes in Müller cells.
University of Iowa Institute of Vision Research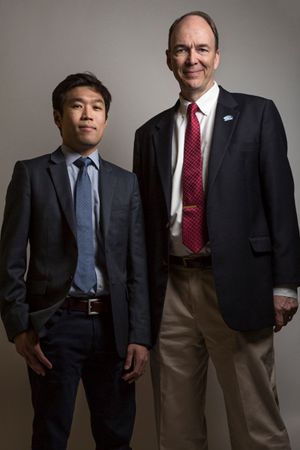 Using generous support from the Usher Syndrome Society and other philanthropists, investigators of the Kimberling Usher Research Laboratory at the University of Iowa Institute for Vision Research (IVR) have:
Devised a culture system for human donor retina to allow novel viral vectors to be developed for gene therapy of large Usher genes.

Doubled the size of our gene therapy manufacturing facilities to allow multiple new treatments per year to be manufactured in a nonprofit setting.

Developed a modular robot-assisted stem cell reprogramming and differentiation facility to speed our development of patient-derived polymer supported photoreceptor grafts.

Continued Project Usher, a philanthropically supported program that allows individuals with Usher syndrome who cannot afford commercial genetic testing to obtain a state of the art genetic test.

Embarked upon a natural history study of all forms of Usher syndrome. We already have data in hand from more than 250 patients with disease-causing genotypes in one of these genes
Research is happening all over the world for Usher syndrome. Although funding for a rare disease is difficult, we will continue to support as many scientists as we can until we find a cure. Please click here to see the growing list of research happening around the world.
We are always looking for additional opportunities to collaborate with research teams and fund novel research projects.  If you would like your work or the work of a known research team considered for funding by the Usher Syndrome Society, please contact us here.