As 2022 comes to a close, we are proud to look back and see all of the incredible things that we have accomplished together. 
Thank You For Making All Of This Possible!
---

2023 TRANSLATIONAL RESEARCH GRANTS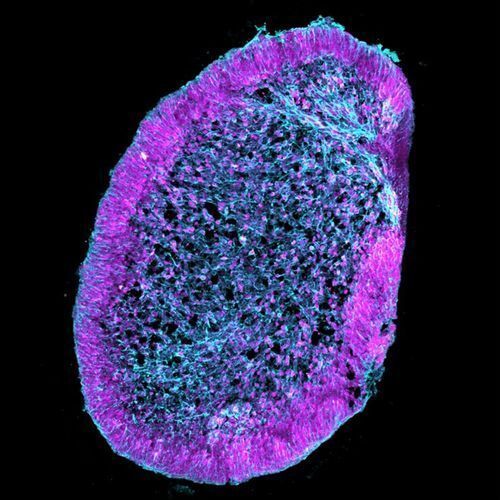 The Usher Syndrome Society Translational Research Grant program is entering its second year in 2023.  The first year of the program was met with enthusiasm from scientists, clinicians, patients, and families.  All three of the USH Society-sponsored investigators have made good progress and have successfully renewed their projects for a second year. These USS Translational Research Grants are intended to support translational research on Usher syndrome in either Preclinical Research and/or Mechanism-­‐based Therapeutic Development. The research projects include well-documented research collaborations across sensory modalities and across scientific disciplines.
The USH Society has committed to date $625,900 to fund this cutting-edge research.
---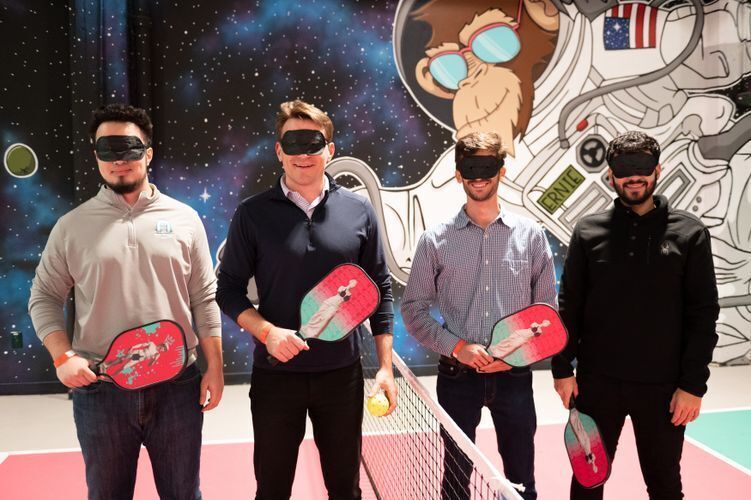 SIGHT, SOUND, & STRENGTH: PKL BOSTON
This year's Sight, Sound, & Strength annual fundraising event took place at PKL Boston, a venue in South Boston that has indoor pickleball, cornhole, shuffleboard, and more! Our SSS events are both fun and educational, offering a variety of experiential opportunities to learn more about Usher syndrome, while simultaneously raising money for critical Usher syndrome research. 
This year we are excited to share that we raised over $120,000 at this event, which will go directly to research! A huge thank you to all of our sponsors and attendees who made this possible!
---
SSS: ORANGETHEORY HIIT CLASS
Back in May, the USH Society partnered with OrangeTheory Fitness at Park Potomac in Washington DC to host a HIIT (High Intensity Interval Training) class to raise money and awareness for Usher syndrome. We had a fantastic turnout at the event and we are already looking forward to our next class with OrangeTheory Fitness! 
---

AN EVENING OF CONVERSATION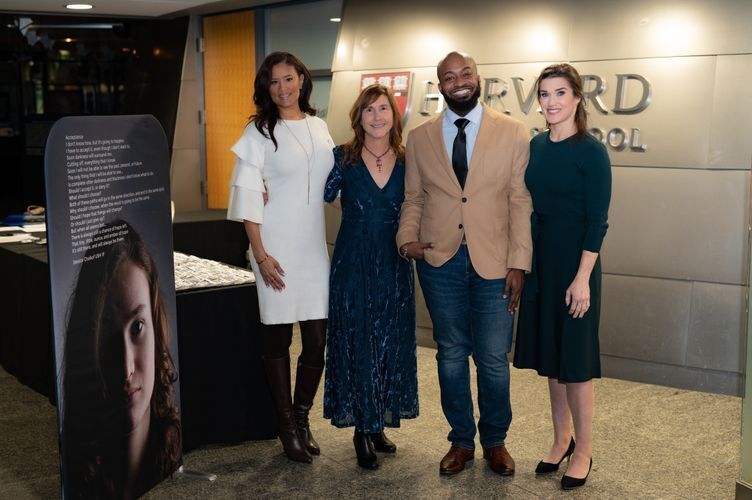 Steven McCoy, the first recognized black deafblind journalist in the US, and Rebecca Alexander, an award-winning author, and psychotherapist who is almost completely blind and deaf took the stage with moderator and esteemed media personality, Danita Chantel to talk about the unique experience of living with Usher syndrome, a rare genetic disease that causes progressive loss of both vision and hearing. Rebecca and Steven addressed a range of topics including how to cultivate a deeply meaningful life in the face of adversity, using vulnerability as a tool for empowerment, finding comfort with discomfort, grief and loss, intersectionality, self-advocacy, and beyond. 
---
THIS IS USH FILM SERIES
Stay tuned... We have a some very exciting new projects that we cannot wait to share with you all!
Photo below is a small hint!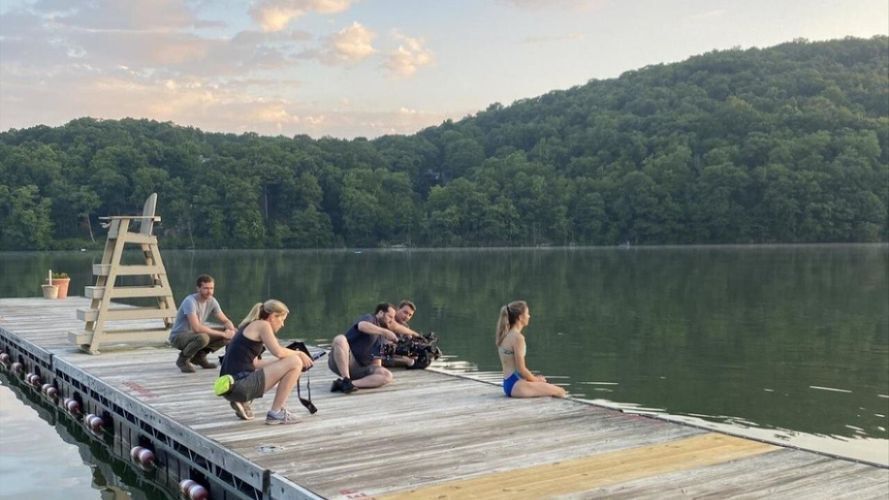 ---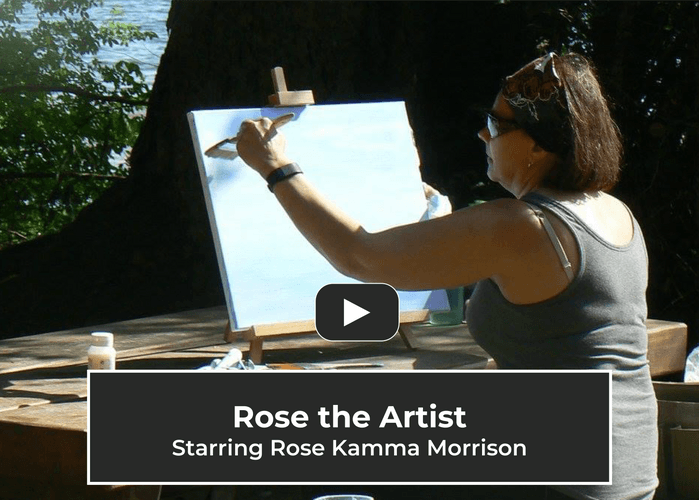 Sense Stories is our way to help educate the world about Usher syndrome through video storytelling of everyday life with Usher syndrome. These heartfelt conversations give us a glimpse of the incredible individuals within our Usher syndrome community.
TO WATCH OUR LATEST SENSE STORY CLICK HERE 
---

OUR PORTRAIT EXHIBIT GROWS
This July, we attended the 2022 USH Connections Conference in Austin, TX, where we photographed 30+ individuals and families to add to our Shine a Light on Usher Syndrome Global Portrait Exhibit.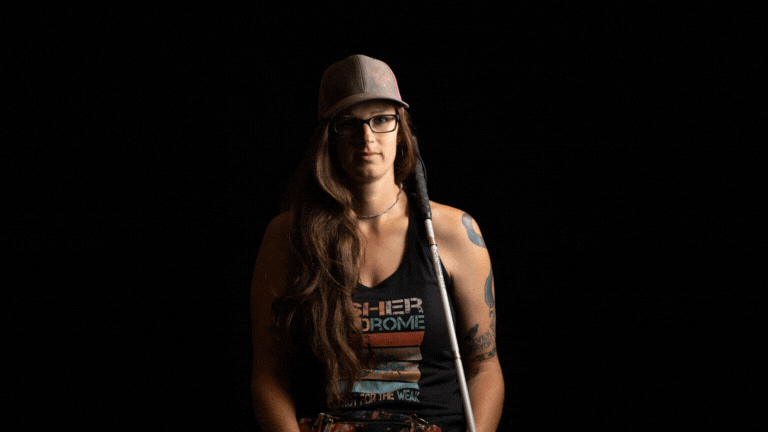 The Shine a Light on Usher Syndrome Portrait Exhibit aims to give a face and voice to Usher syndrome through photojournalism and storytelling. It is the largest globally photographed collection documenting the Usher syndrome community.
---
It is because of your continued support that we can accomplish all of the amazing things above! Every dollar makes an impact. If you would like to make a donation to the USH Society this year, please click the donate button below.