Meet Rebecca Alexander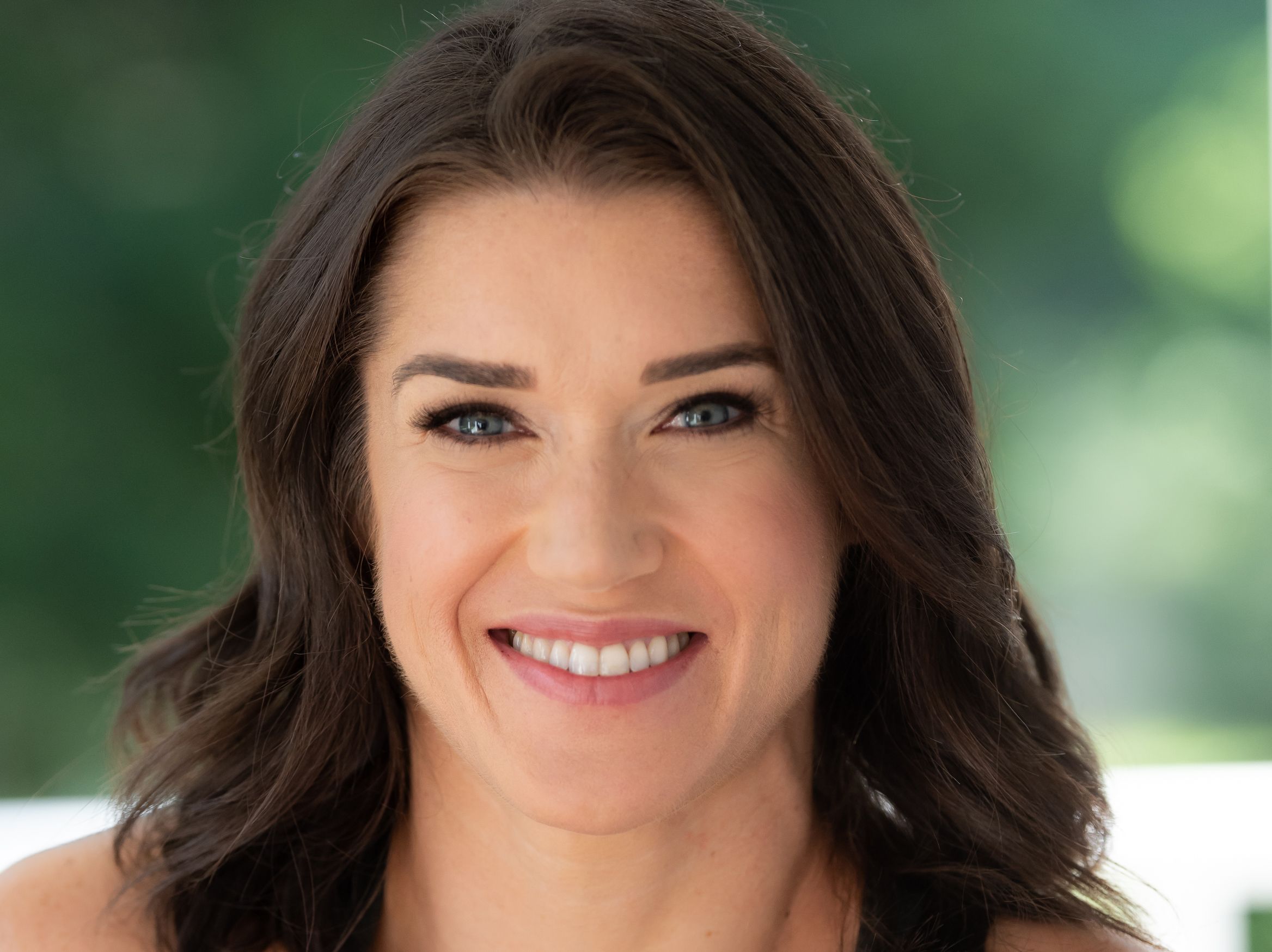 Psychotherapist
Elephant Advocate

Published Author

Dog Lover & Owner

Extreme Athlete

Television Interviews

USH Spokesperson

CMC Participant

Strike Out USH

Disability Rights

USH Society Member
Rebecca Alexander is an author, psychotherapist, group fitness instructor, advocate, and extreme athlete who is almost completely blind and deaf. Born and raised in the San Francisco Bay Area, she currently lives in New York City.
No one would blame Rebecca Alexander if she gave up on life. Born with a rare genetic disorder called Usher syndrome (type III), Rebecca has been simultaneously losing both her vision and hearing since she was a teenager. She was told that by age 30, she'd be completely blind. Then, at 19, one year after a fall from a second-story window left her athletic body completely shattered, she discovered she would lose her hearing as well. Despite these obstacles, Rebecca refused to lose her drive and zest for life and rose above and beyond every challenge she faced.
Day after day, challenge after challenge, Rebecca stresses how important it is to be grateful for every sound, every sight, and every sense. Now, with only a sliver of sight and significantly deteriorated hearing, Rebecca is a psychotherapist with two master's degrees from Columbia University. She is a Lululemon Athletica ambassador who teaches cycling/spin and HIIT (high intensity interval training) classes and regularly competes in extreme endurance races. Rebecca greets every day with her boundless energy, innate curiosity, and a strength of spirit that have led her to places most of us can't begin to imagine. 
As a teenager, she was selected to be an Olympic torchbearer as part of the nationwide relay preceding the Atlanta Games in 1996, for her ability to face adversity with grace and courage. Participating in the 600-mile San Francisco to Los Angeles AIDS Lifecycle ride, summiting Mt. Kilimanjaro, swimming from Alcatraz to shore in the San Francisco Bay, skydiving, bungee jumping, and regularly competing in the Civilian Military Combine (CMC) races for extreme athletes are among her extraordinary feats.
Rebecca has a thriving full-time psychotherapy practice, working with individuals, couples, and families, specializing in the treatment of anxiety, depression, grief/loss, eating disorders, and disability. She has been the keynote speaker for numerous medical centers and organizations throughout the country including the Cleveland Clinic Grand Rounds for Psychiatry and Psychology, St Luke's Foundation Midwest Ear Institute, NYU Department of Otolaryngology, Joint Commission on Allied Health Personnel in Ophthalmology (JCAHPO), the Clarke Schools Annual Conference on Mainstreaming Students with Hearing Loss, the Cleveland Sight Center Annual Gala, the Hearing Loss Association of America Convention, and Columbia University School of Social Work Continuing Education Program.
She has been honored with numerous awards including the Foundation Fighting Blindness Hope and Spirit Award (2015), the American Foundation for the Blind Helen Keller Achievement Award (2016), the Disability Rights Advocates Eagle Award (2017), No Limits for Deaf Children Spirit of Leadership Award (2017), and the University of Michigan Bicentennial Alumni Award (2017).
Rebecca's critically acclaimed memoir, Not Fade Away: A Memoir of Senses Lost and Found received an Indie Book Award and was honored as one of the MS Society's Books For A Better Life. Not Fade Away, will be the subject of a major motion picture produced by John Krasinski, directed by David O'Russell, and screenplay by award-winning playwright Lindsey Ferrentino (Ugly Lies The Bone, Amy and the Orphans, This Flat Earth). The studio is Annapurna Pictures.
Rebecca presented for TEDx Cape May What's The Story? and has been featured on The TODAY Show, NBC Nightly News, TODAY with Megyn Kelly, Morning Joe, The Daily Rundown, The Dr. Oz Show, The Meredith Vieira Show, One-On- One with Steve Adubato, ESPN (online), and PBS Radio. She has also been featured in The New York Times, The New York Post, USA Today, Huffington Post, ABC News, NBC News, Fox News, People (online), Fitness, Shape, Women's Health, Marie Claire, Cosmopolitan, Glamour UK, Mercury News and more.
Rebecca is known for her sense of humor, and she is also an attentive listener. Consistently upbeat, Rebecca gives encouragement and inspiration to others who are facing their own challenges, whether physical or emotional, and whether in interpersonal relationships or in the workplace.
REBECCA IS DEFINED BY HER GREAT LOVE FOR ANIMALS
A TRUE ELEPHANT ADVOCATE
A SERIAL DOG PETTER