Welcome to the Usher Syndrome Society's 2021 Virtual Exhibit!
*Please read the instructions below to learn how to navigate the exhibit before clicking the link below*
We suggest for EVERYBODY to navigate the exhibit in accessible mode. To get there, click the accessibility icon in the top right corner once you have entered the exhibit. This will provide you with an alternate view that contains a sidebar with a list of names and locations throughout the space. Each item on this list has a number, which tells you the order of the exhibit items, however you may scroll the list and view the items in any order. Click the item on the list to go to that location.
Each location has a screen-reader accessible image description.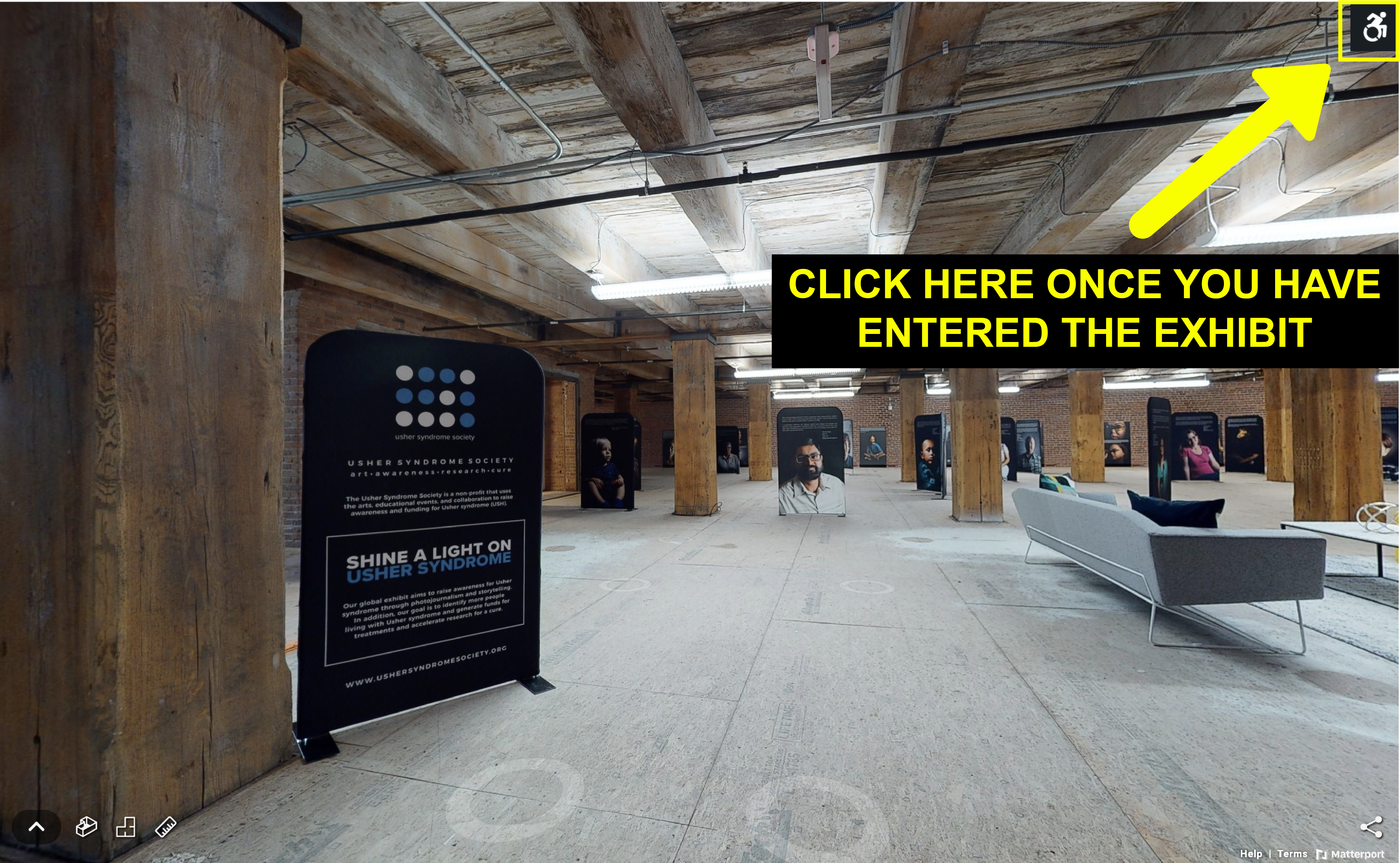 Here is a Short Trailer of the Exhibit: