Hannah Corderman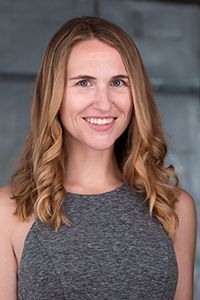 At 17 years old, Hannah Corderman was diagnosed with Usher syndrome (USH2A). Since her diagnosis, Hannah has been dedicated to spreading awareness and helping to raise funds to find a cure for Usher syndrome. As an avid traveler, Hannah is on a mission to see the world before she no longer can, and she shares details and insights from her travels on her blog, Wanderlight Moments. 
Hannah graduated from Colby College with an Independent Major in Advertising and a Minor in Art and earned her MBA from Vanderbilt University in Nashville, TN. She currently serves as the Strategy and Innovation Manager at Corderman & Company, a construction management firm in Boston, MA and the founding partner of the USH Society.
As a board member for the USH Society, Hannah utilizes her extensive marketing experience and creativity to help the Usher Syndrome Society effectively raise awareness and funds for Usher Syndrome.